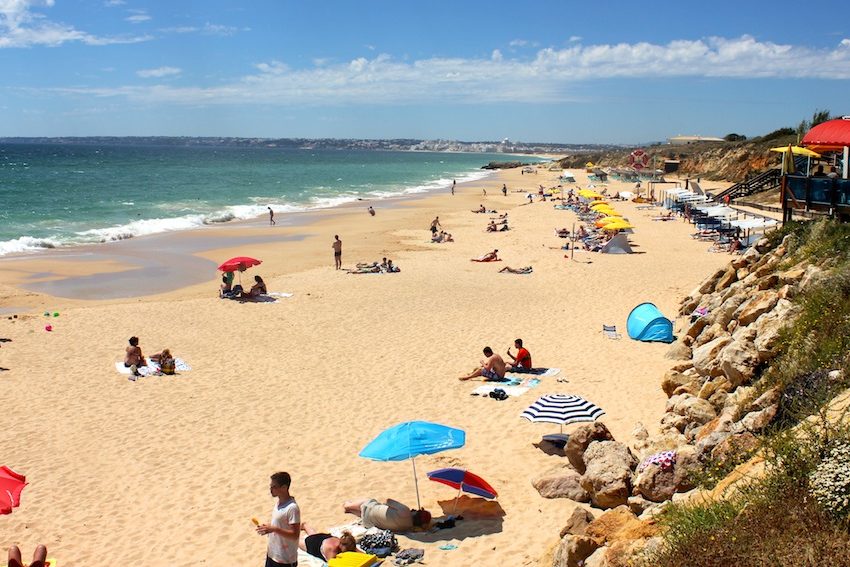 Albufeira: the Portuguese LA or the Portuguese Bali?
The most famous city in the Algarve, Albufeira, has a population of almost 44,000 people and is a favorite with European tourists. It is bordered on the west and northwest by Silves, on the northeast and east by Loulé and on the south by the broad coast of the Atlantic Ocean.
My first home in Portugal it was in Albufeira in a village called Galé. l remember when I started to get to know Algarve, one of the things that notice it was that Albufeira was one of the busiest cities in the Algarve, with lively days and nights, known for being one of the most emblematic of the southern region of Portugal, with beauty, good location and infrastructure, after 21 years is still is.
Where is located?
Albufeira is situated in the south of Portugal, is right in the middle of the Algarve area, at a distance of only 38 minutes from Faro and 32 minutes from Portimão. By car, Albufeira is approximately 2h30min from Lisbon and 4h40 from Porto.
The Faro airport has hundreds of connections worldwide but also has many option for renting private planes.
What can you do in Albufeira?
Albufeira offers moments of leisure and excellent accommodation in luxury tourist developments.
Fantastic golf courses, much sought after by lovers of the sport, where international level golf tournaments are held.
Nautical experiences such as diving, fishing, surfing, and many others.
Restaurants, bars and supermarkets, as well as various cultural activities.
Albufeira is nowadays a proud City Hall, facing the sea, with a modern urban center and all the infrastructures of big cities. In addition, those who live in the city can enjoy its richness and diversity of its gastronomy, cultural events, such as the Fisherman's Festival. My personal favorite restaurants are Restaurant Evaristo and Praia do Lourenço
What can you see in Albufeira?
With beautiful beaches, churches, viewpoints, caves, clubs and a center (Rua Sá Carneiro), the city of Albufeira offers good restaurants, bars and cafes.
With about 30 km of coastline, Albufeira has some of the most beautiful beaches in the world, with the highest criteria of sea water quality, cleanliness of the beaches and access, these beaches are awarded the "Blue Flag". Among the most famous in the region are the beaches of Galé, Oura, Falésia and Pescadores.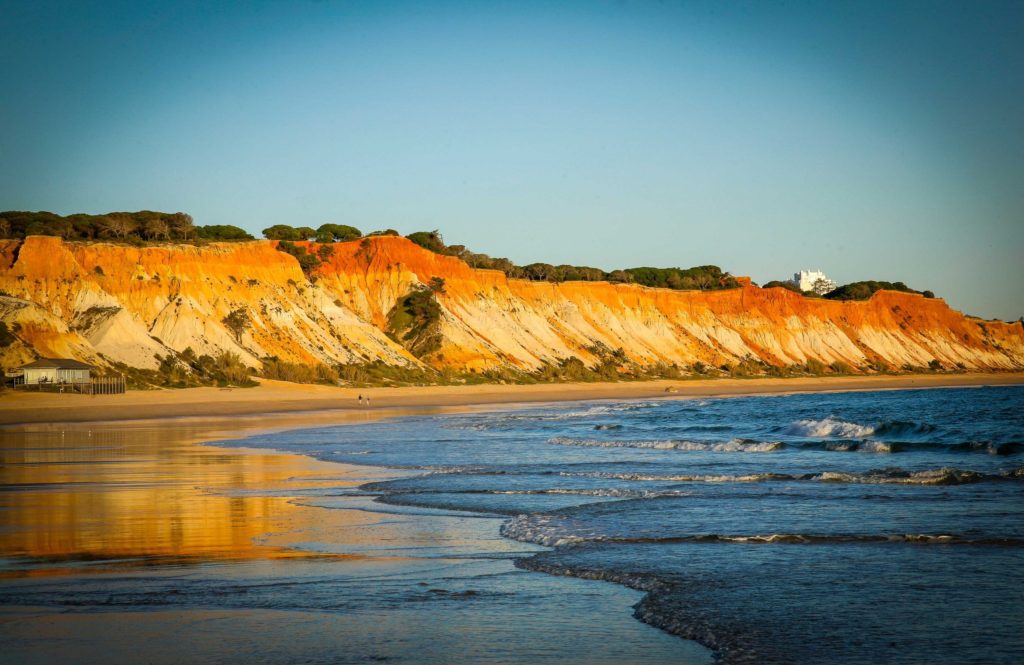 It has a marina that is a noble space to welcome the beautiful pleasure boats from around the world that dock here.
It is a great option for those who enjoy an outdoor lifestyle, admire good cuisine and the luxurt lifestyle this city has to offer.
Do like me and don't think twice and move already, if you are not intrigued already, I challenge you to have a look at the luxurious properties we have to offer in Portuguese LA with the exquisite lifestyle, stunning beaches, and crazy nightlife.