360° Premium-Service
We offer our clients a comprehensive range of consulting and other services in all aspects of property acquisitions and sales. Thanks to our wide partner network and our experts from diverse subject areas, we can provide all-inclusive services and stay by the side of our customers to the best of our abilities for all concerns and requests.
Sales Services
Would you like to sell your property while simultaneously emphasizing its one-of-a-kind premium character?
We will advise you regarding the sale, analyze the property, as well as, process comprehensive sales records for your property. Your property will be positioned in the market as a premium property and we take care of the entire sales plan and procedure. Your property will be advertised on our media channels, such as our website and our Facebook page, as well as, our international third party brokers in order to ensure a quick sale.
Purchasing Services
Are you looking for a one-of-a-kind vacation residence, a nice new home, luxury villa, sea view villa, large estate, or an attractive investment property in Portugal?
We will discuss the important property characteristics together with you, search for the perfect property for you, and advise and guide you through the entire purchase process.

Legal Services
Do you need help with the legal and notarial implementation of a property acquisition or sale in Portugal?
Our experts and partners from the legal sector will advise you in all legal and notarial matters, inform you about all legal necessities, and, upon request, process all documents and contracts for you.
We work together with several law firms who all speak several languages.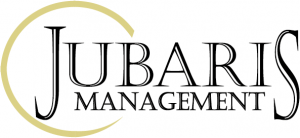 Financing Services
Are you in search of a suitable financing option for the purchase of a premium property in Portugal?
Our partner Jubaris management AG in Suisse can advise you on financing.
By request, we can also help you afterwards to implement the chosen financing model through our partners in the banking sector.
Investment Services
Are you looking explicitly for an investment property?
Our experts and partners from the investment sector will discuss with you your expected returns, analyze relevant properties in Portugal on their investment potential for you, and talk over possible management options for your new property.
Maintenance Services
Are you thinking about the continued upkeep of your new property after purchase?
Whether it is cleaning, technical maintenance, or gardening services, we will advise you on all facets of housekeeping and, if necessary, facilitate the third-party services through our extensive partner network.
Rental Services
After purchasing, do you want to rent out your new property?
We can present you managment companies who can guide you through every aspect of the rental business in Portugal. By request, we can also help you with the renting of your property.